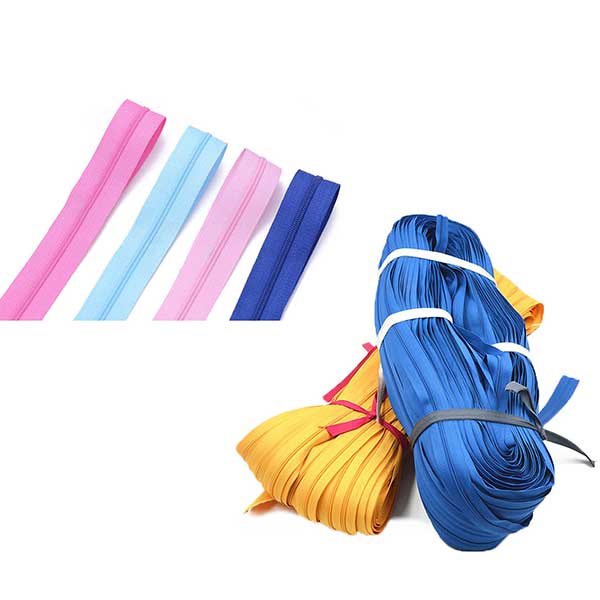 Size: 3#, 5#, 7#, 8#, 10#
Product material :nylon
Delivery: 10-25 days
Quality:
3# 9.6g/m~11.8g/m
5#:12g/m~17g/m
7#16g/m~19g/m 
Color :customized, any color in CCC/GCC/YKK or other color card,we also accept sample fabric to match color for you.
Product application:Clothes, bags, tents, toys, home textiles, shoes, bedding, textile knitting, etc.
Daya zipper factory is a professional manufacturer of Nylon zippers, Resin zippers, and Metal zippers. Friends from all over the world are warmly welcomed to send inquiries via email. We will contact you as soon as possible. We're waiting for your call.
Welcome to inquiry!
Daya Nylon Zipper Long Chain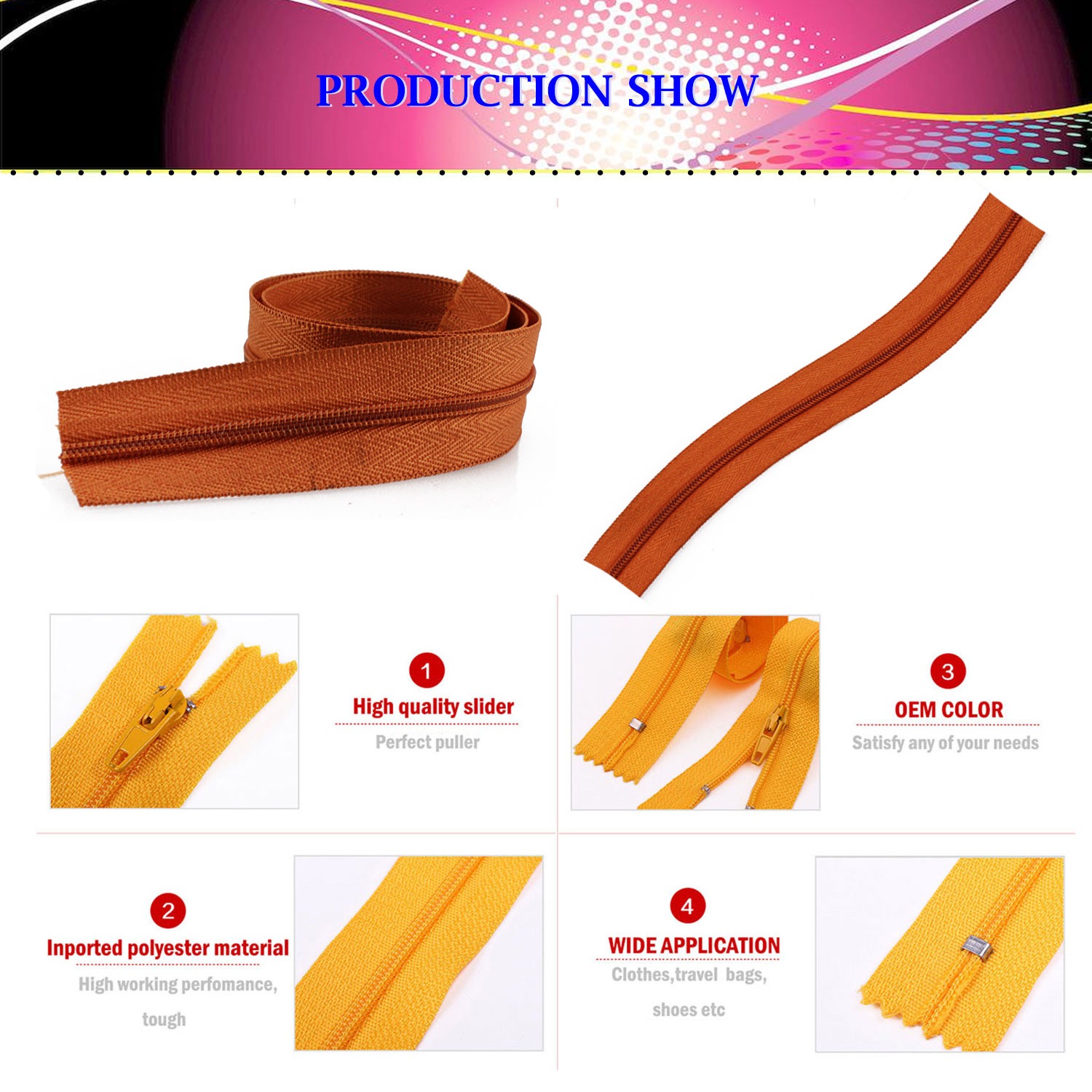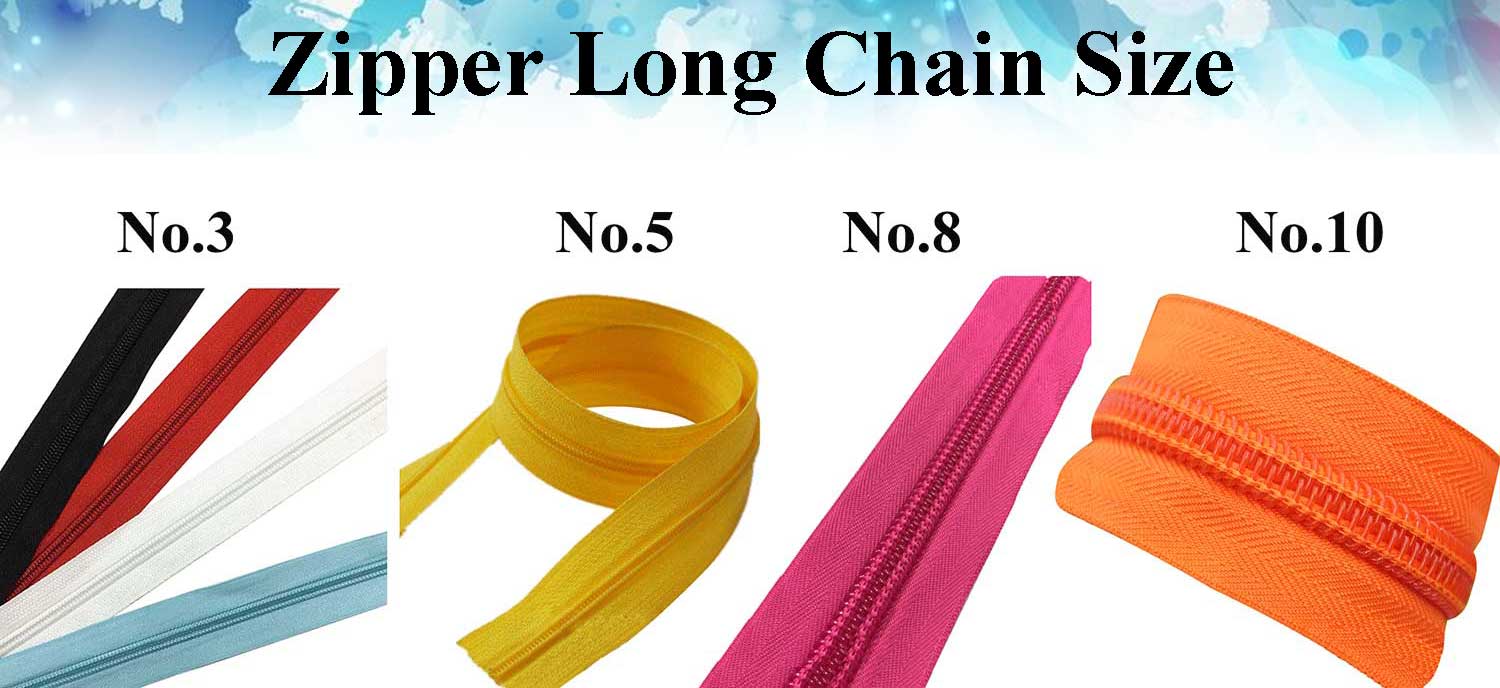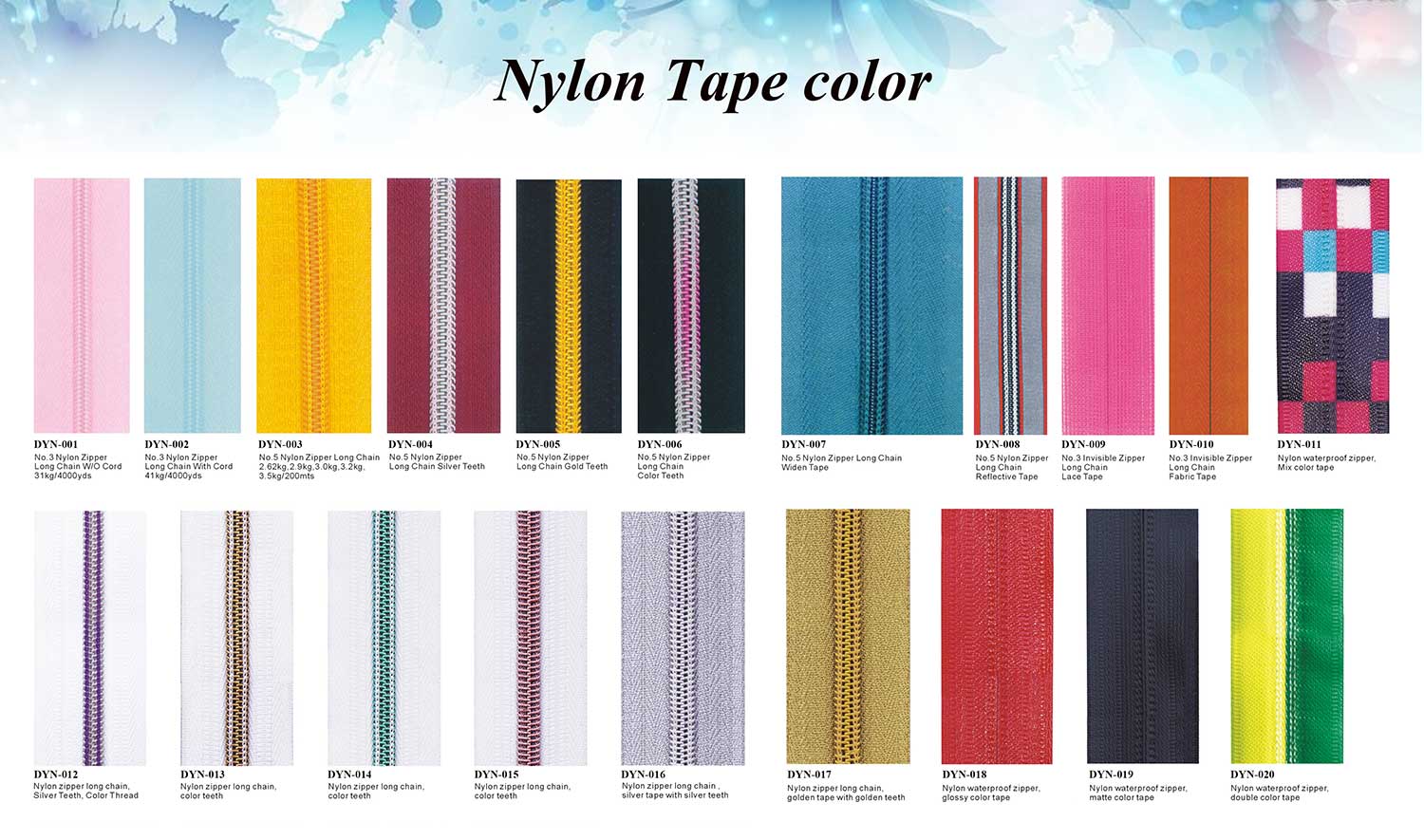 Daya Accept any color on Internation Color Card,welcome to inquire with you color.
Also you're welcome to click here to check our color chart online.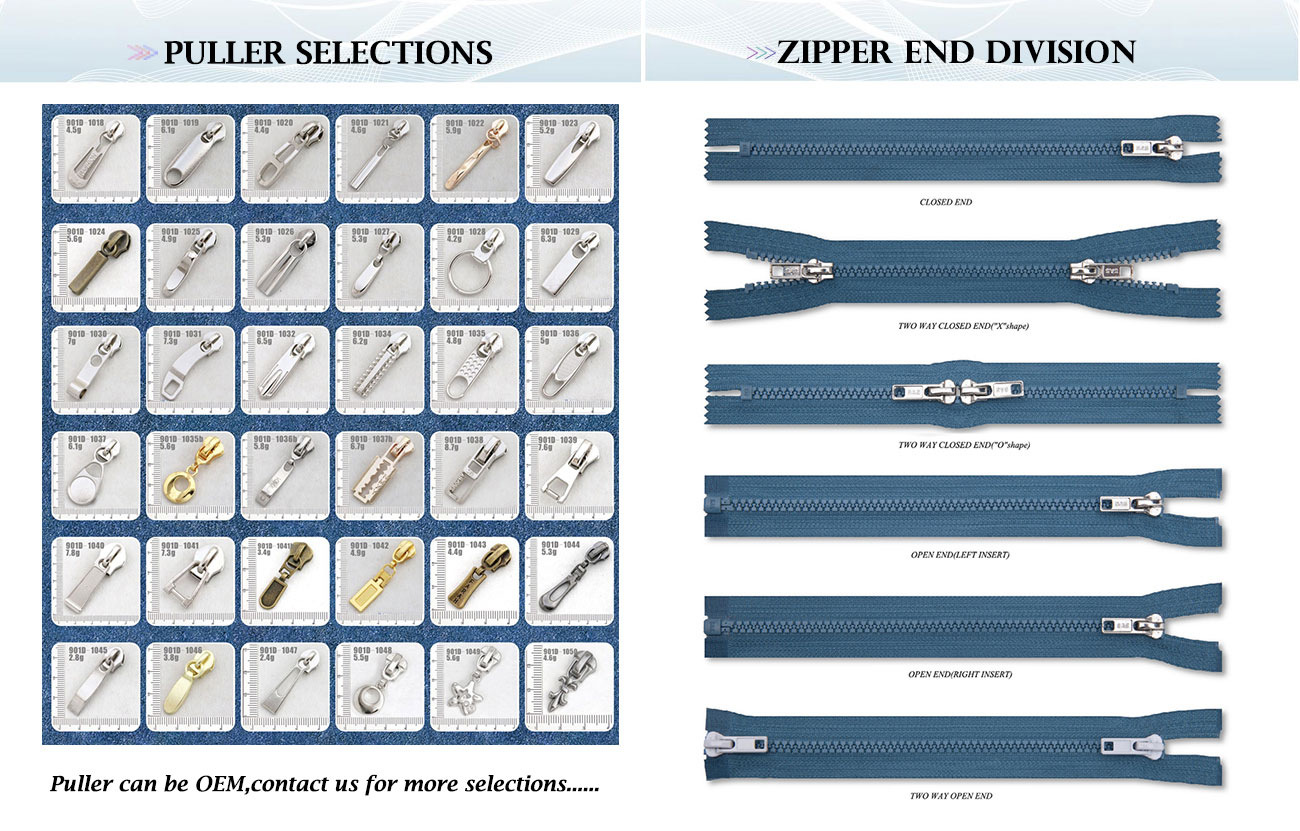 FILL IN THE BLANK TO CONTACT US!